World Cancer Day – Closing the Care Gap
Jodi Shepherd shared her personal experience of having cancer with us for World Cancer Day.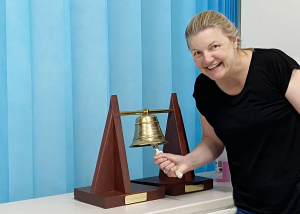 Today, 4 February 2022, is World Cancer Day. This year's theme in the 3-year campaign 'Close the Care Gap' is 'Realising the Problem'. It's about challenging inequalities in cancer care and looking at the facts – inequality in cancer care costs lives.
At 47 Jodi was diagnosed with an Invasive Ductal Carcinoma, a form of breast cancer.
"I remember my doctor asking me, have you had your mammogram yet? And my response being, but I'm under 50 – can I even get one?"
Many women over 40 are not aware they can get free mammograms. Although they are eligible, they will not be sent reminder letters until they turn 50.
Jodi got her first mammogram when she was 43, which was clear. She didn't get her second one, the one that would find her cancer, until she was 47. The suggested wait time between mammograms is every two years. Jodi was initially turned away for her second mammogram as she didn't have a family history of breast cancer, but she did have tenderness in one of her breasts. Despite this tenderness, Jodi wasn't sure if she actually did have breast cancer. She was faced with two options, don't get the mammogram, or pay out of pocket to receive a different type of breast screening.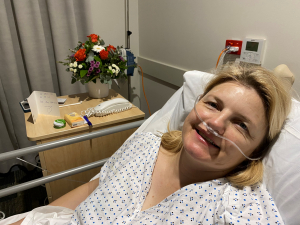 Like many of us, Jodi's income stream had taken a hit during COVID-19. She couldn't afford to pay out of pocket for screening.
Luckily after another attempt to get a mammogram and with the help of her GP, Jodi was able to get her mammogram, and her breast cancer was detected early
"
If it wasn't for my GP, I might not be here right now. Unfortunately, you don't get reminder letters if you are under 50 years old."
Jodi knows how important it is to make cancer screening accessible to everyone. She hopes that by sharing her story, other women will be encouraged to use the free service if they are over 40.
Please visit Breast Screen ACT's website to see if you are eligible for a free mammogram.
https://www.womenshealthmatters.org.au/wp-content/uploads/2022/02/Jodi-_The-Bell.jpg
1500
2100
Jodie Kirkness
https://www.womenshealthmatters.org.au/wp-content/uploads/2020/10/logo-whm-with-byline.svg
Jodie Kirkness
2022-02-04 14:26:01
2022-03-09 14:45:20
World Cancer Day – Closing the Care Gap